Kona, expression of great craftmanship and art, is the perfect combination between beauty and functionality.
A one-of-a-kind project, designed to celebrate classical elements, like the tufted technique, as well as bright colours, full of personality, which are more typical of the modern style

Reinterpret the classic
Square lines and harmonious curves design Kona, conveying a sense of movement with no beginning and no end.
Furniture of Baroque tradition have always been extremely elegant, and gold-leaf carvings are added to underline their character and their personality.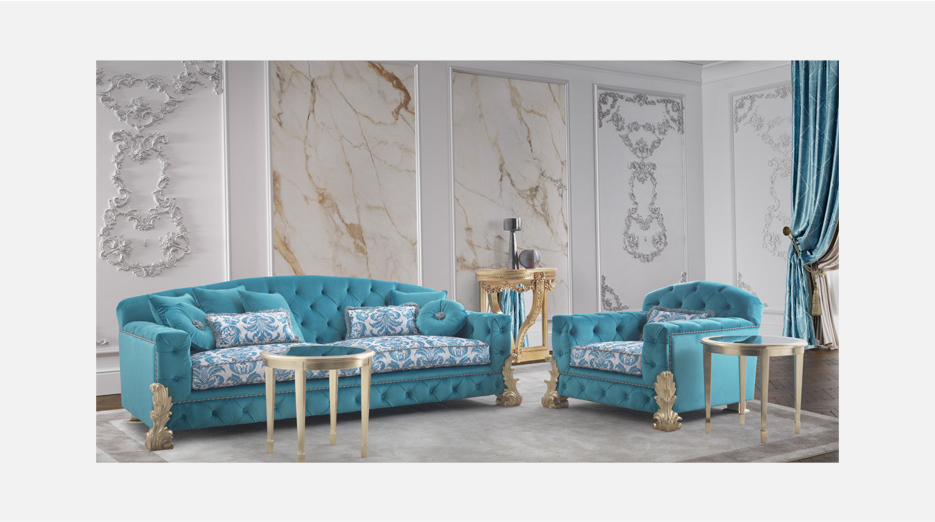 New harmonies
History and modern sensitivity are combined, offering a game of bright fabrics and textures recalling nature.
An item of considerable majesty, Kona perfectly furnishes wide spaces with its great personality.
Room for creativity
Pure shapes with trendy colours, emphasized by the authentic Made in Italy craftmanship, like trimmings in contrast and tufted technique, which design Kona perimeter.
Details which recall nature, with patterns coming from an ancient past and meant to last for a long time.