ASNAGHI INTERIORS INTRODUCE POMELIA
Asnaghi Interiors introduces POMELIA, a majestic and electric product line born of genius and creativity, capable of enchanting the observer with precious hand-carved details; a unique and uncomparable style to enrich living areas.
TABLE
Impressive in its form, Pomelia table reaches a diameter of three metres, creating a connection between style and perfection.
The top is decorated with abstract and geometric patterns, with mother-of-pearl inlays, ash and light walnut briar wood, providing exceptional plays of light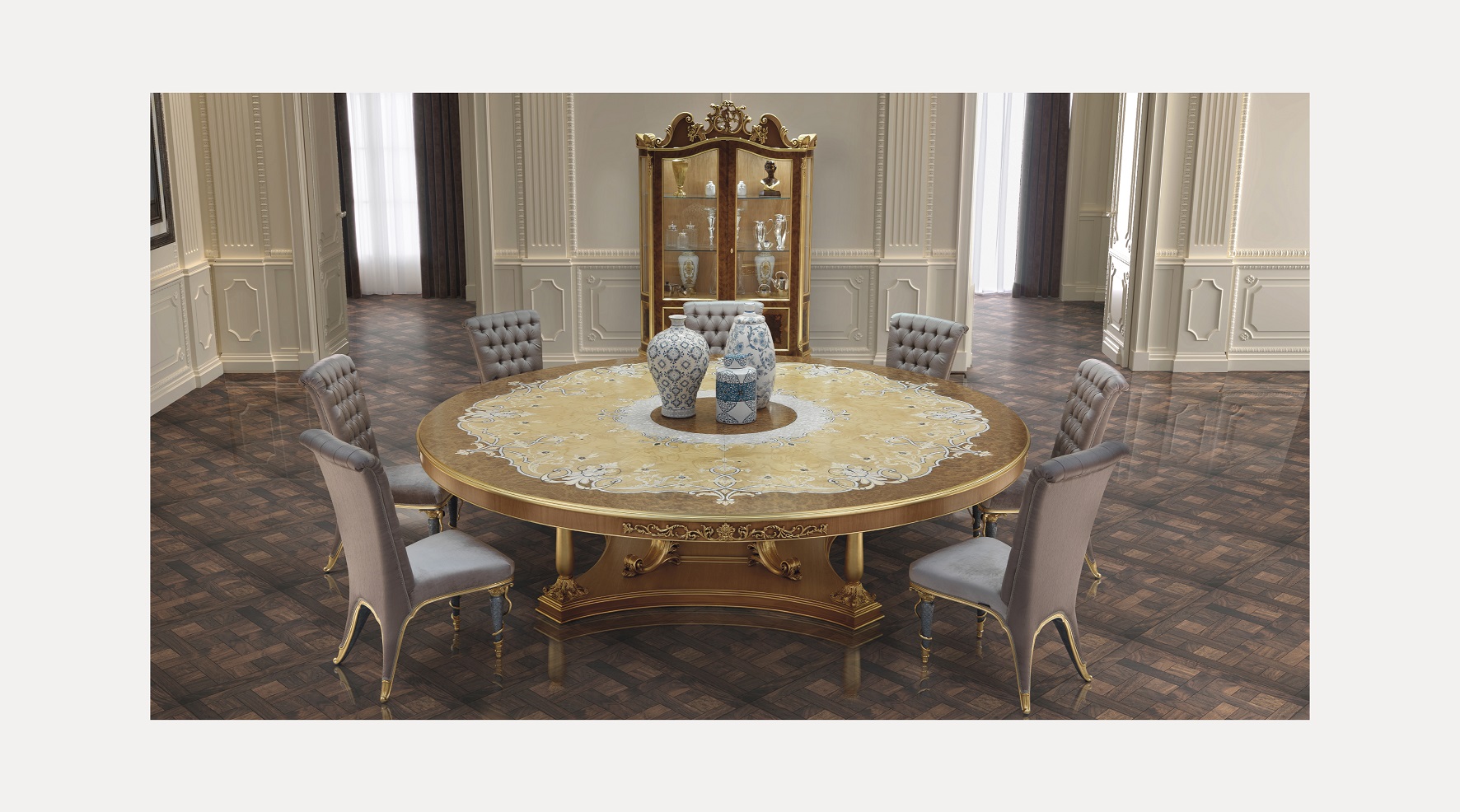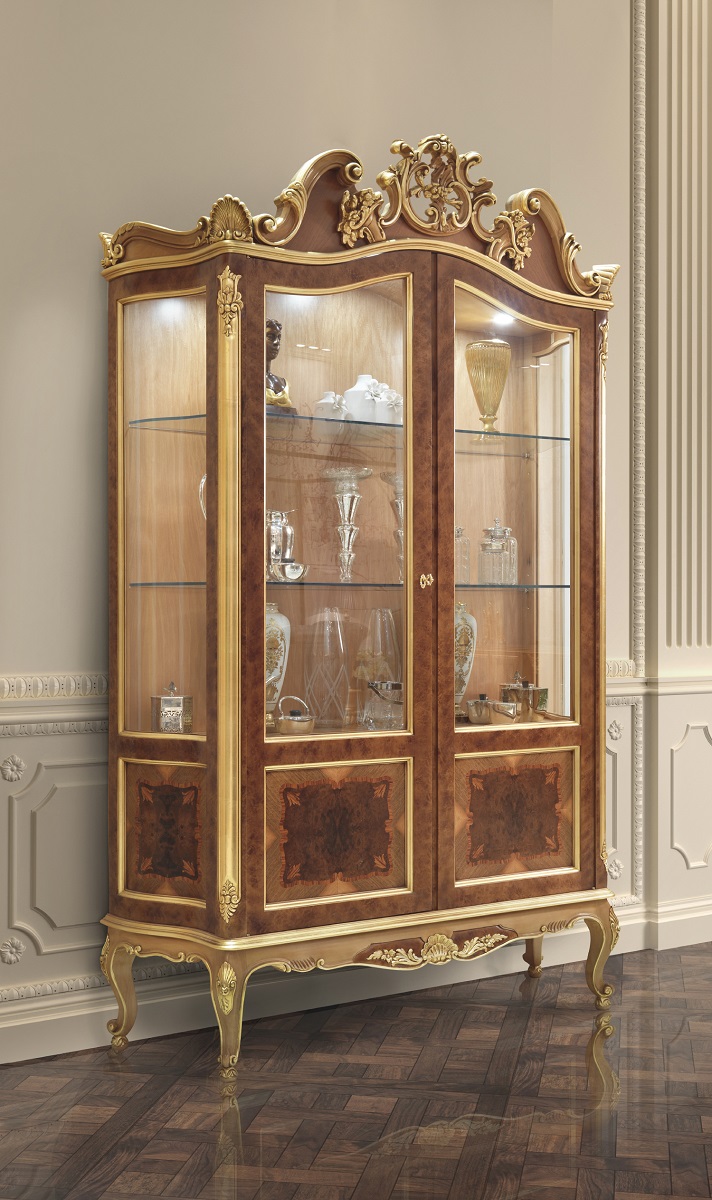 SHOWCASE
This vetrine is rich in details and particulars that make the environment neat and authentic.
The doors are an artistic journey made of precious briarwood.
The golden details are the main ingredient of this refined furniture
SIDEBOARD
A timeless piece of furniture, carefully designed in every detail, embellished with mother-of-pearl inlays and lapis-lazuli-blue handles.
A sideboard that enhances the living area with a classic and refined touch and handmade decorations in gold leaf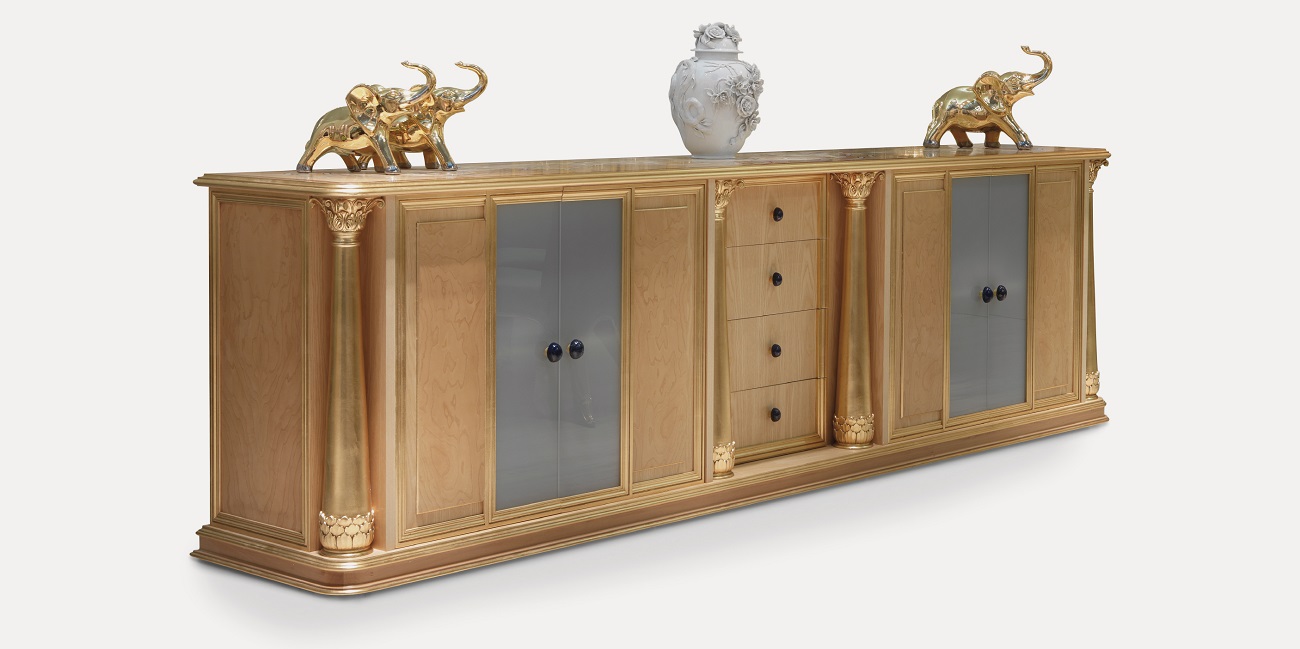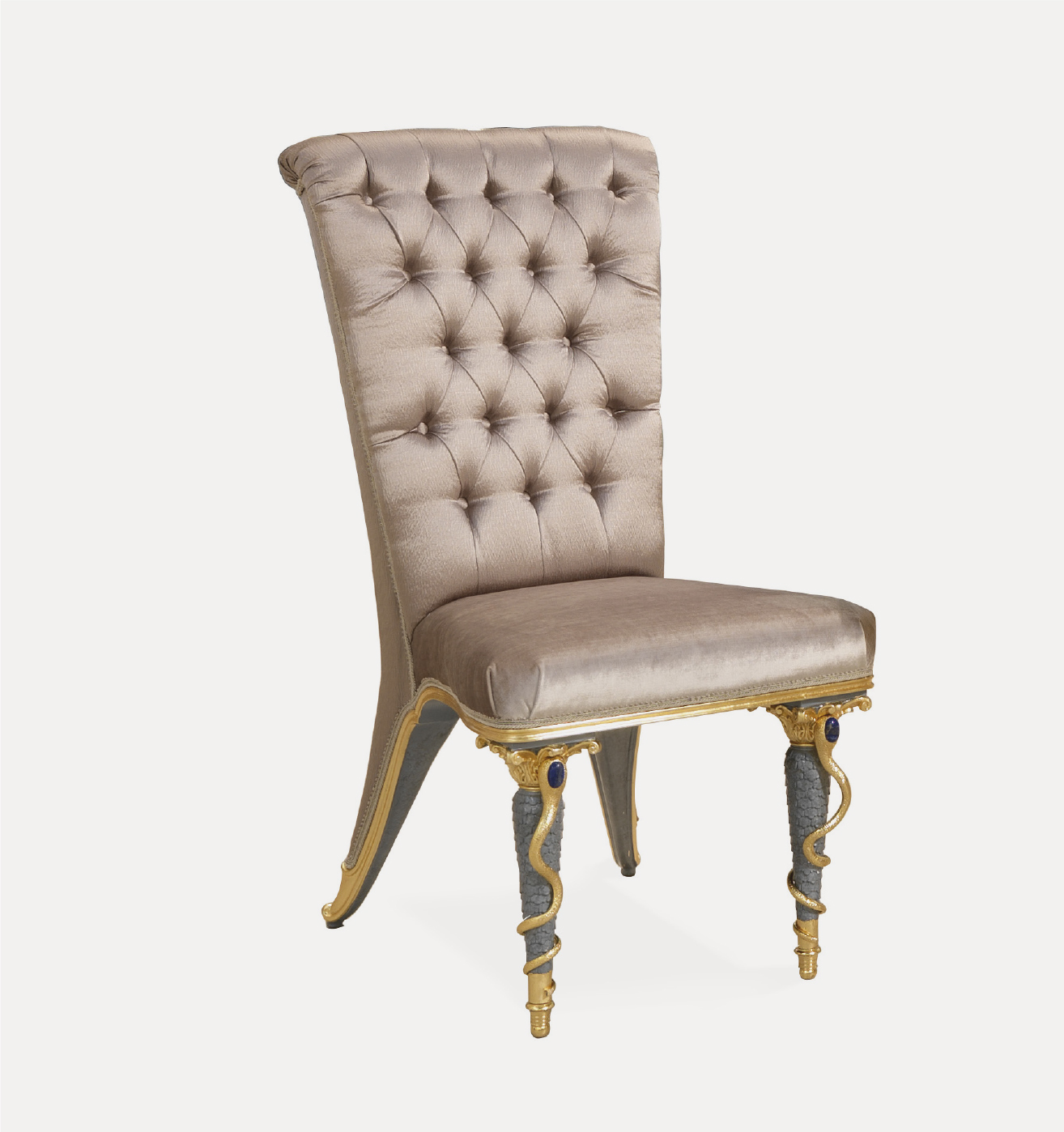 CHAIR
Eccentric and beautiful to discover.
A seat with a thousand faces with blue lacquer, finished with gold leaf; the main characters are two brass-lacquered snakes that wrap around the legs, embellished with blue lapis lazuli.