Inspired by the very first edition in 1969.
The original Bora model was decidedly classic, made of walnut with traditional gold finishings, red damasks and empire style stripes: a real work of art for the time.
Today Bora is proposed with light gold finishes and "white ceramic" lacquer details to beautifully enhance the carvings.
The modern textures of the light fabrics harmonise the composition without creating strong contrasts.

MAJESTIC PEARL GREY
A modern line that offers different models to furnish wide spaces.
Unique plays of light are created by the gold finishes that light up and brighten the environment while balancing the many details that catch the eye.
Each element is unparalleled when placed in the right spot: 2021 Bora is pure perfection.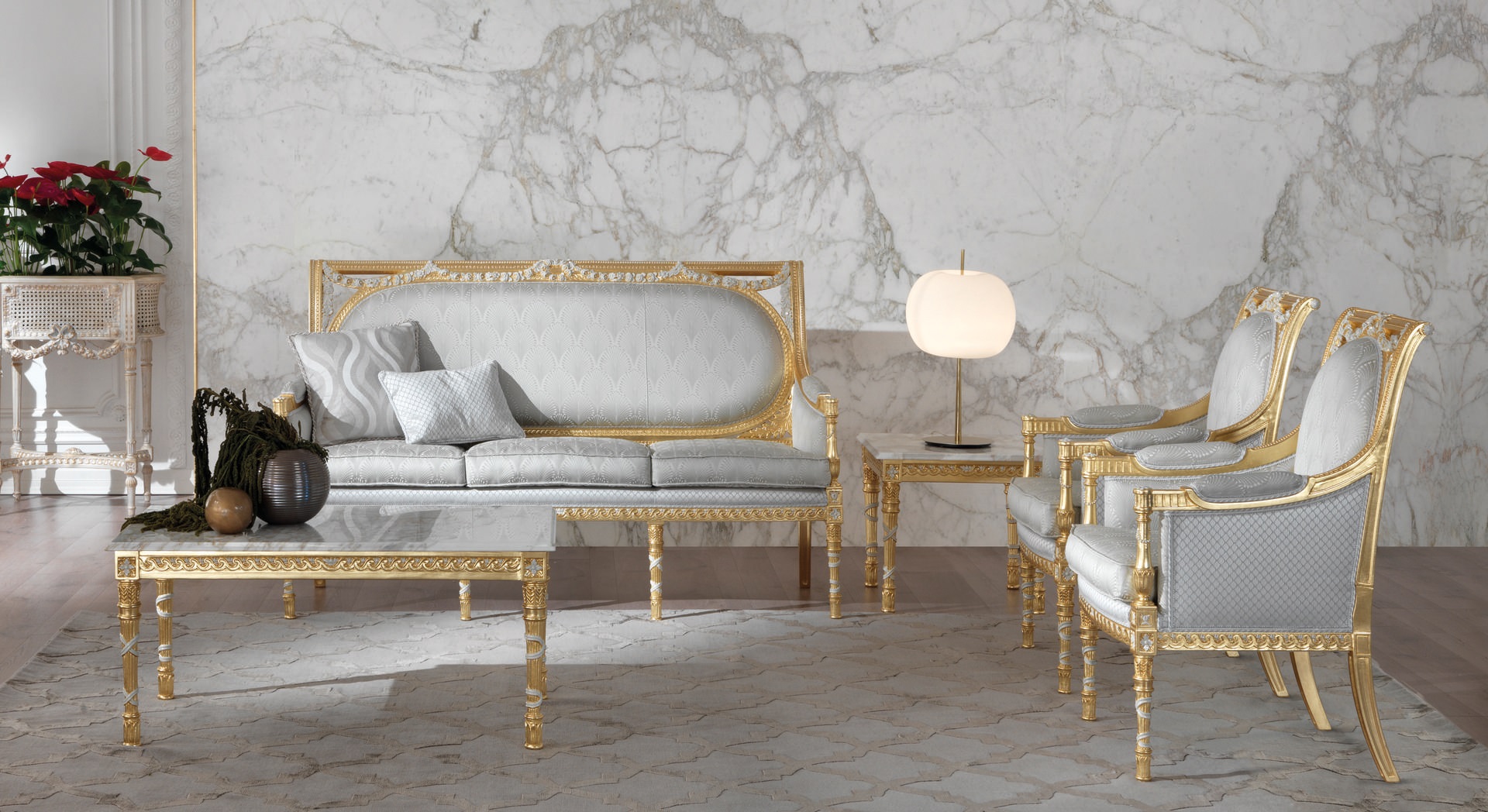 FABRICS AND PATTERNS
In 1969, fabrics were deliberately rich in colour and geometric patterns.
Today they give way to neutral, delicate tones that elegantly play with prints that inspire the observer's imagination, recalling light fans or serigraphed leaves.
UNIQUENESS
Ovals, rectangles and squares come together creating an atypical geometric bond, which generates beauty and exclusivity.
The ability to combine aesthetic differences is an added value that characterises the history of Asnaghi Interiors
.